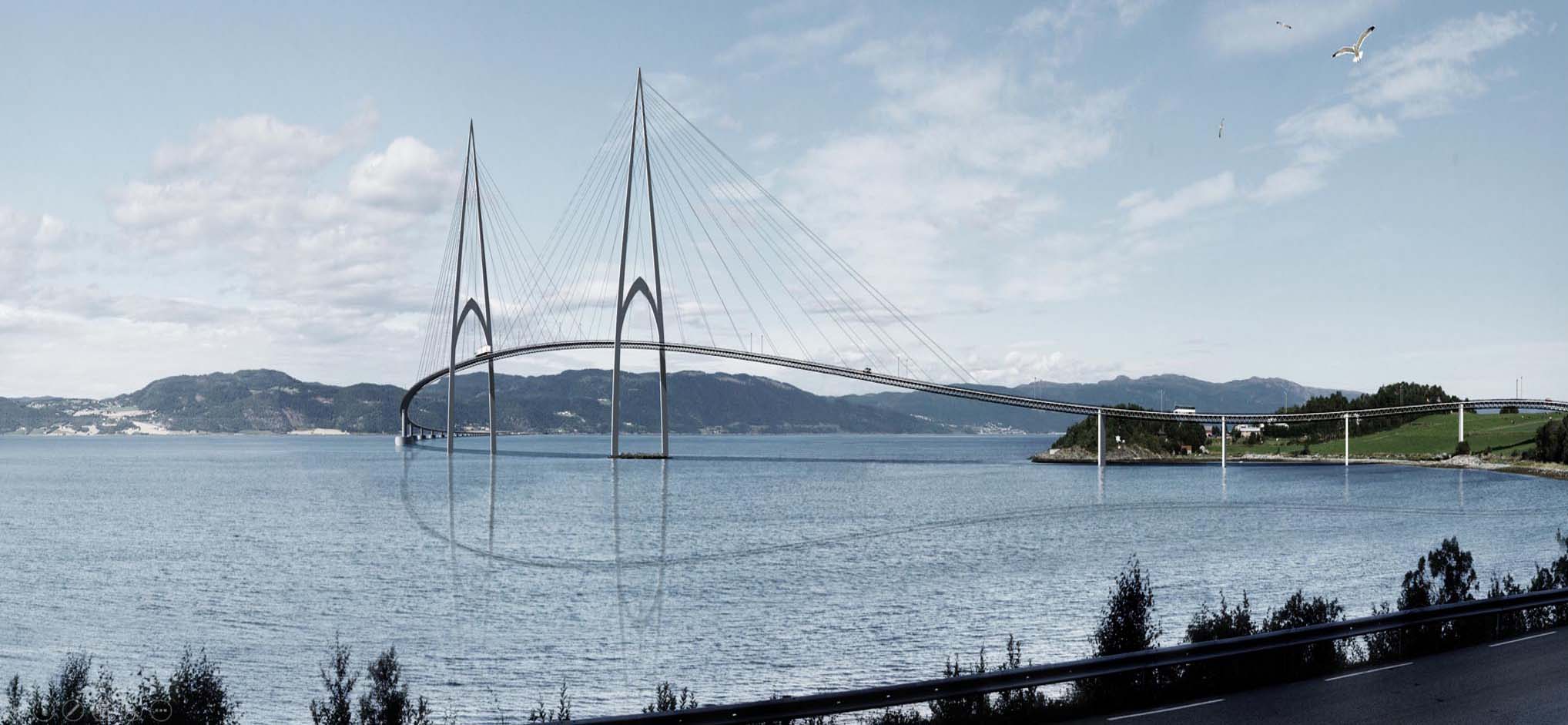 NOW IS THE TIME!
A bridge across the Trondheimfjord will result in shorter travel times for a large part the region. More efficient transport solutions and greater flexibility provides better conditions for trade and industry. The bridge will provide easier conditions for work and leisure commuters. The effects of the measures in the project will be large, both at Fosen and for the whole region.
SHORTER DISTANCES
The bridge will make the Stadsbygd region at same distance from center of Trondheim as Klæbu and Melhus. -There will be 40 minutes by car from Brekstad to Trondheim when the Fosen bridge connects with a bridge over the Stjørnfjord, says Olbert Aasan (CEO, Rissa Utvikling).
A GAMECHANGER
The Fosen Bridge will be a game changer for further development. It will provide the basis for an extended housing and labor market. People may live at Fosen and work in Trondheim – or vice versa. Provided enough areas for development (residential, commercial and leisure) the population will raise considerably. Economic activity will be significantly affected.
The Fosen Bridge will mean a new era. The Fosen region will be like a suburb of Trondheim.
NEWS
NEWS FROM FOSENBRUA AS
Address
c/o Morten Warankov, Ilevollen 2, 7018 Trondheim