Photo: Kjell Inge Davik (Development Director Statens veivesen), Minister of Transport Jon-Ivar Nygård and Vibeke Stjern (Mayor of Åfjord Municipality)
Develops tomorrow's technology – opening of a robotised laser-welded bridge in Åfjord
-This is the start of the development of new utility structures, says Olav Ellevset (Manager of Fosenbrua AS). -The main cost is steel, but through this the prices will be significantly lower overall. The project is the first pilot project, and is supported by the Norwegian Public Roads Administration through the Development Division / Ferry-free E39 project. Several pilot projects for the technology are expected, with a gradually larger scope.
Faster welding and less energy
-The welds are laser welded, says Tore Roppen in the company that has built the bridge (Prodtex). -With this technology welding is faster and uses less energy. This steel is more environmentally friendly. This is the start and we have learned a lot through this project.
Can be used on projects throughout Norway
-New technology makes the development of transport projects in Norway easier, cheaper and more climate friendly, says Minister of Transport Jon-Ivar Nygård. -By using this way of building bridges, we use Norway's advantages – resources, industries willing to adapt and smart minds. This pilot project helps develop technology that can be used on projects throughout Norway, along the E39 and others. At best, this is the future of Norwegian construction industry!
Welcome to the future!
-We believe that this technology will save us as a country many billions of kroner, says development director Kjell Inge Davik (Norwegian Public Roads Administration). -We will work on 4 pilots and Frønesbrua is the first. There are great opportunities along this line when the major development projects along the coast are to be realized.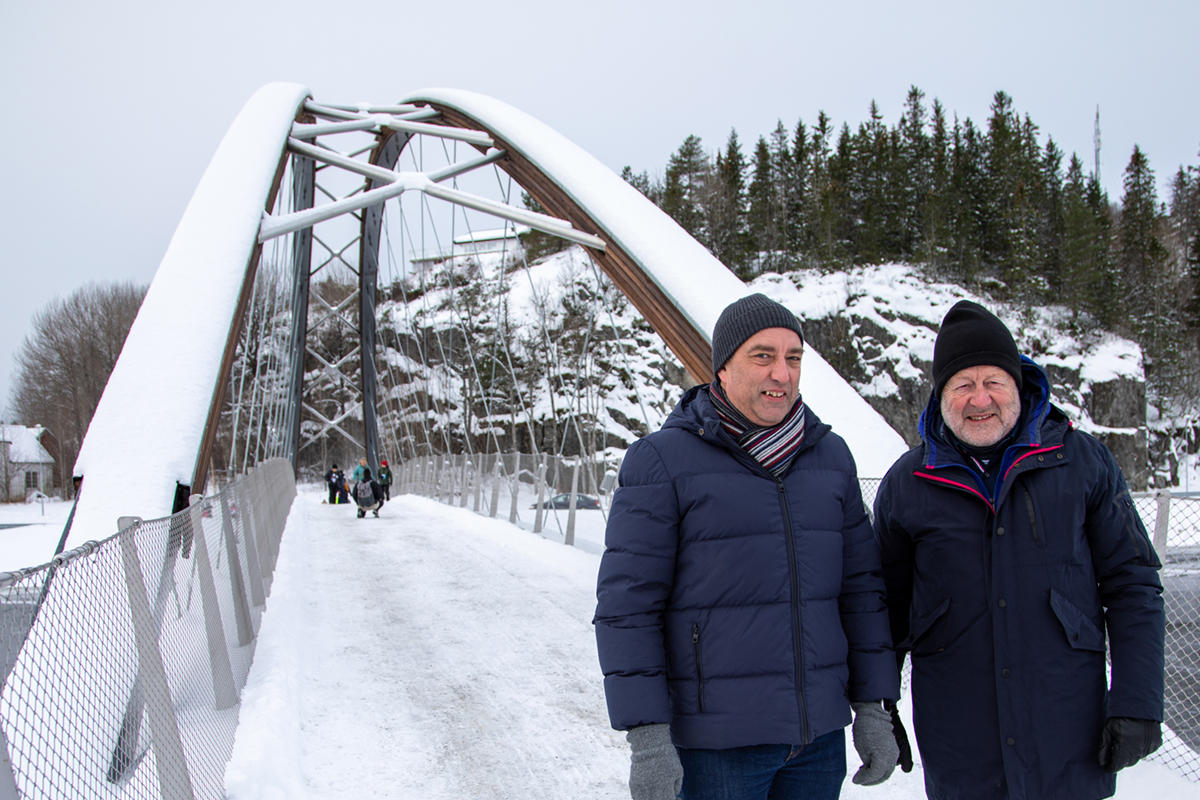 Tore Roppen (Prodtex) and Olav Ellevset (Fosenbrua AS)