Photo: Linda Hofstad Helleland (District and Digitization Minister) and Olav Ellevset (CEO,Fosenbrua AS)
The first Fosen Bridge Conference was held at Ørland Kultursenter, Brekstad on Tuesday September 22, 2020
The idea is that similar conferences will be held at certain intervals to update interested parties about status and news from their own or national work with significance for the projects.
There was a good participation with around 90 participants, and the premises at the center worked well in relation to the infection control rules (Covid 19) that apply to such events.
Below is the program for the conference and all the presentations.
We thank our sponsors and partners at Fosen.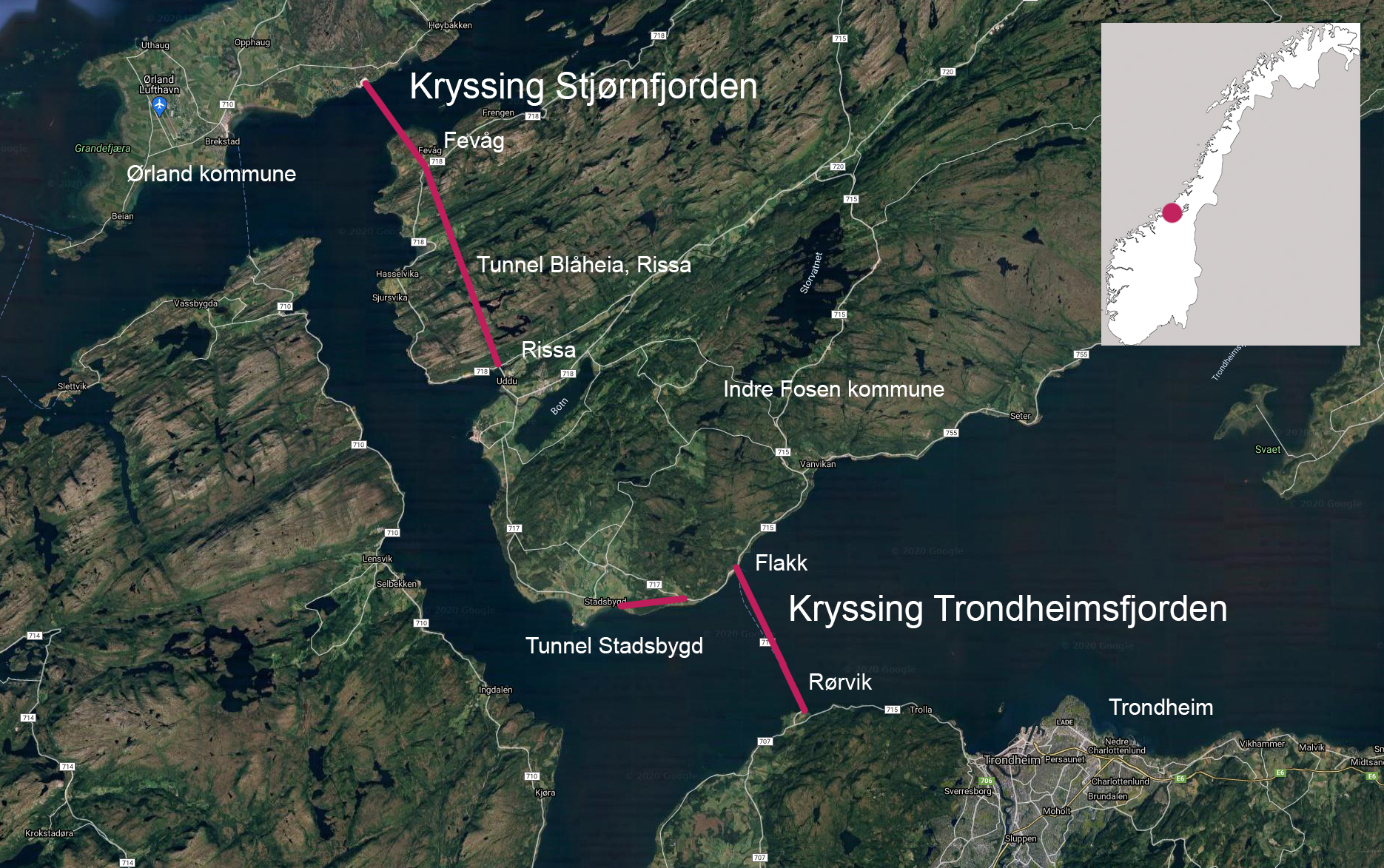 Linda Hofstad Helleland (Distrikts- og digitaliseringsminister):
Vi er nødt til å satse på samfersel! Infrastruktur er viktig for å skape funksjonelle regioner
-Prosjektet med Fosenbrua har kommet for fullt og med gode ambassadører. Det er ingen tvil om at Fosenbrua er et viktig prosjekt!
.. Jeg liker godt måten det er jobbet på med å fremheve å knytte bo- og arbeidsmarkeder sammen, at det er viktig for pendlere og for næringslivet. Det er få virkemidler som er like avgjørende som samferdselspolitikken! Dette fører til at vi kan ta i bruk de ressursene som vi er så priviligert å ha i Norge og omsette til arbeidsplasser. Det handler om bosetting, ressursutnyttelse og næringsutvikling!
Gode bru- og veiforbindelser er nødvendig for at folk skal komme seg til og fra jobb og for at næringslivet skal få stabil og rask tilgang til markedene. Opplevelsen av en større region med større og bedre tilbud når det gjelder arbeidsplasser, men også når det gjelder tjenestetilbud og kultur, er avgjørende for å være en attraktiv region som folk har lyst til å flytte til. Det bidar til å samle og utnytte regionen gjennom å gi den tyngde og rekkevidde ..