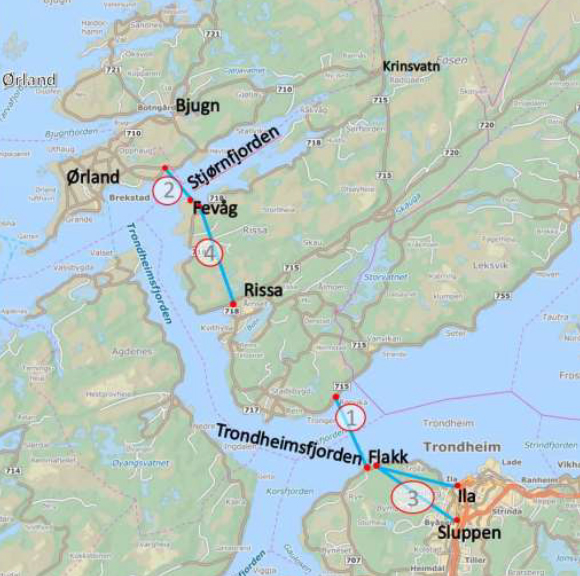 A bridge across the Trondheimsfjord
Measure 1
Measure 1 is a bridge between the Fosen peninsula and the Trondheim side of the fjord.  The bridge will be located in the area of today's ferry connection between Flakk and Rørvik (Fv. 715).
A bridge across the Stjørnfjord
Tiltak 2
Measure 2 is a bridge over the Stjørnfjord between the Ørland/Bjugn and Indre Fosen municipalities. Replaces no ferry.
Tunnel from Flakk Trondheim
Tiltak 3
Measure 3 is a tunnel from Flakk (where the ferry crossing is today) to Trondheim. This connection will provide faster and safer connections to the main road system in and around Trondheim.
New road from Rissa to Fevåg
Tiltak 4
Measure 4 is a new road from Rissa to Fevåg (within Indre Fosen municipality) to improve safety and travel time.