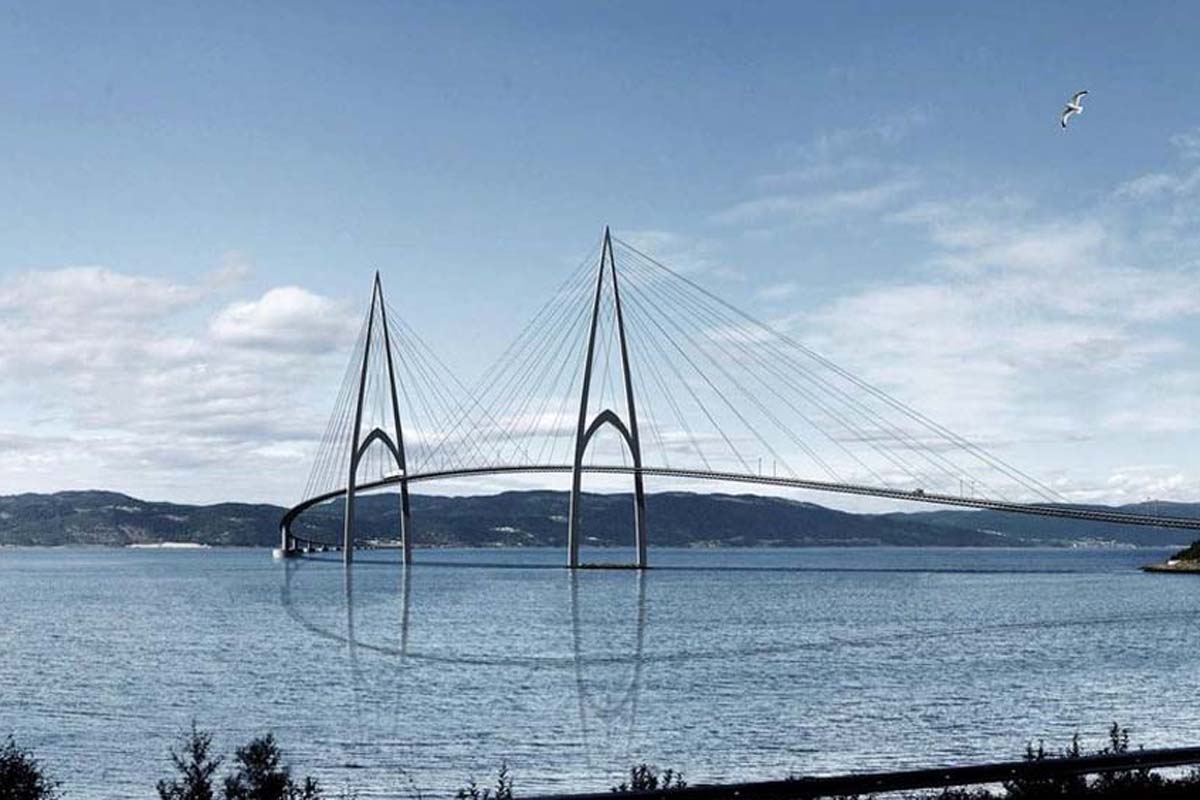 Floating bridge / Fixed high level bridge at Flakk – Rørvik
The technical solution in Rambøll's work was based on low floating bridges across most of the fjord, with a 70-meter high bridge for shipping traffic on the Flakk side. The costs were estimated at around NOK 11.5 billion in 2013.
Crossings along E39 (Norwegian Road Administration)
The Norwegian Public Roads Administration (Statens Vegvesen), handles a great deal of work for some of the crossings along E39. The work continues with main concepts like floating bridges, tunnels, suspension bridges and hybrid solutions where more than one technical concept is included.
Private sector
In the private sector there is a continuous development in bridge technology. There are some interesting developments in this work that can reduce costs compared to what has prevailed so far.
Low bridge solutions
Current suppliers believe that a low floating bridge solution for sheltered waters, will have a cost of around NOK 0.7 – 1.0 million per meter (VAT exluded). With a width of seven kilometers between Flakk and Rørvik, the contracting cost can be around NOK 5 bn.
We have assumed an estimated cost of NOK 7 billion. The price depends on the steel price on the world market. Processing costs per. kg steel, is significantly larger and will be influenced by the design and degree of automation in production lines.
Different bridge solutions – examples